Key benefits
Automated Amazon settlement entry into QuickBooks. We will record your Amazon settlements and then enter those into your QuickBooks Online account. Turn a painful task into an automated process.
Mapping recommendations for simple setup. Configuration can be a pain, but we provide an easy mapping interface for quick setup. Connect Amazon store, connect QuickBooks Online account, confirm mapping and you're done!
Let the automation work at your pace! Choose to automatically enter settlement reports bi-weekly or you can manually review and click a single button to enter your Amazon settlements when they become available.
How it works with QuickBooks
AMZSellerToolBox uses our Accounting Automation module to record your Amazon Seller Central settlement reports and automatically enter transactions within your QuickBooks Online account. All information posted to QuickBooks is fully configurable by easily mapping Amazon transaction types to the proper accounts in QuickBooks. Additionally, posted information can be manually prompted by a single click if you prefer to review the settlements before entering into QuickBooks.
Details
Our automated connection from Amazon Seller Central accounts to QuickBooks Online allows you to save time and avoid manual data entry. Configure the mapping logic once, and let us do the rest.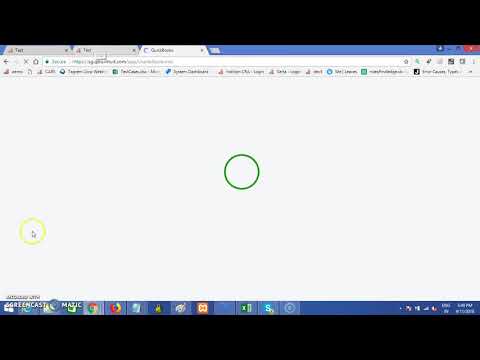 Forever Free if you have an Amazon order quantity that falls within the Bronze Plan order range. Pricing is based on the cumulative quantity of orders for any Amazon Stores connected. There is no limit on the quantity of transactions you may process.
| PLAN | PRICE | USERS | DETAILS |
| --- | --- | --- | --- |
| Bronze Plan | Free | N/A | Free up to 20 orders a month for the connected Amazon store(s). |
| Silver Plan | $25 | N/A | $25 a month for up to 250 orders a month for the connected Amazon store(s). |
| Gold Plan | $60 | N/A | $60 a month for up to 5,000 orders a month for the connected Amazon store(s). |
| Platinum Plan | $120 | N/A | $120 a month for up to 10,000 orders a month for the connected Amazon store(s). |
Send us a message or log a support ticket and we will make sure to get back to you as soon as possible! Help us help you!
Contacts
info@amzsellertoolbox.com (866)-245-0899

Online support:

https://support.tagrem.com/
FAQ
Do you need login information to access my Amazon Seller Central account?

No. You will connect your Amazon store and therefore grant the AMZSellerToolBox developer access to your store information via APIs. We will not be able to login to your account.

Does the process have to be automated?

No. You will have the choice to automate the process or use the one click review functionality where you manually prompt the pushing of data to QuickBooks Online.
---