Key benefits
Automatically import Invoices from your EDI and eCommerce stores into QuickBooks - no manual data entry!
Use the Invoice Number that QuickBooks assigned on your EDI Invoices - easy way to reconcile payments!
Integrate Sales Orders from EDI and eCommernce/Online stores as QuickBooks Estimates.
How it works with QuickBooks
eZCom's Lingo EDI Connector for QuickBooks lets you seamlessly synchronize your invoicing process to let you concentrate on running your business and the things that matter most.
Details
This is the easiest way to automatically import all of your EDI and eCommerce Invoices and Sales Orders (Estimates) into QuickBooks. No MANUAL DATA ENTRY means NO MISTAKES. You can also take the invoice number that QuickBooks generated and use that number on invoices sent to your EDI buyers, making payment reconciliation process so much easier! Highly configurable to meet your business requirements. US-based Support.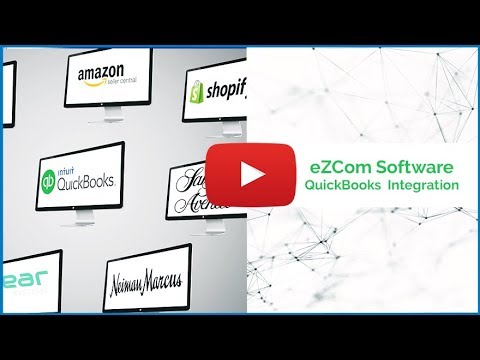 eZCom's Lingo EDI Connector for QuickBooks Online starts at $50.00 per month
| PLAN | PRICE | USERS | DETAILS |
| --- | --- | --- | --- |
| eZCom's Lingo EDI Connector for QuickBooks | $50.00 per month | 1 | eZCom's Lingo EDI Connector for QuickBooks Online can be accessed by any Lingo users within your company |
Support Hours 8:30 - 5:30 M-F Eastern US Time
Contacts
integration@ezcomsoftware.com (201) 731-1800

Online support:

http://ezcomsoftware.com/support/
FAQ
How complicated is it to use the Lingo QuickBooks connector?

Once you're logged into your Lingo account simply click the login button for QuickBooks and then you can transfer your invoices with a single mouse click

Will I still need to do manual entry?

No, for the most part you will be able to seamlessly transfer invoices to QuickBooks to further automate the eZCom EDI process

What will I need to do if I add more trading partners? Is there another setup fee?

eZCom's Integration Team will assist you in adjusting a few trading partner settings. There are no additional fees to you.
---