Key benefits
Karbon optimizes your practice workflow. By bringing emails and clients into your workflow, and allowing you to customise work statuses and types, Karbon streamlines the way your firm works to help it run smarter and faster and gear up for scale.
Karbon consolidates all your client and practice information in one place. Karbon's collaboration and document management tools allow you to consolidate your clients details, your team's emails and your practice files in one place.
Karbon standardizes your processes & provides unparalleled visibility. Remote teams and multiple locations have changed the way firms work. Karbon ensures everyone is delivering the same level of service, while improving performance and efficiencies.
How it works with QuickBooks
Karbon brings all communication between staff and clients, as well as accounting details from QBO together and transforms email into simple, actionable tasks so you know exactly where things stand and can easily see and set priorities for your team.
Details
Karbon's practice management software is big on workflow and collaboration. It provides visibility across your entire firm, unites your team with a single place to work together and enables your practice to standardize processes and consolidate client information, all in one place. Join hundreds of high-performing accounting firms around the world looking to grow faster, improve efficiency and optimize their processes for scale. Get Karbon.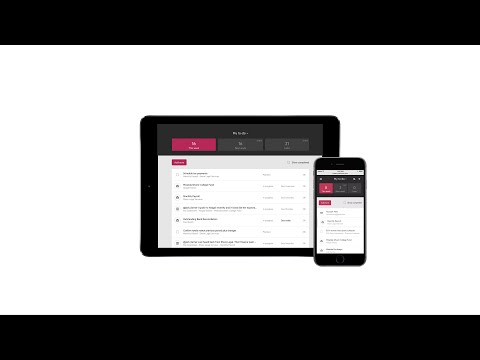 Different plans to choose the right one for your practice. All include a 14-day free trial, free onboarding, training and support.
| PLAN | PRICE | USERS | DETAILS |
| --- | --- | --- | --- |
| Team | $49/user/month | N/A | Give your firm a competitive edge with team collaboration, automated processes and optimized workflows. |
| Business | $69/user/month | N/A | Ideal for high-performing businesses, includes high-volume workflow, personalised training and unlimited in-app support. |
| Enterprise | Sliding-scale pricing | N/A | Scaleable practice management features and sliding-scale pricing for fast-growing enterprise-level accounting firms. |
Karbon is loved by high perfoming, cloud-based accounting practices all over the world. Via in-app chat, email and online forms, as well as our knowledge base "Karbon answers", we aim at answering your questions and get back to you straight away, 24/7. The team also provides an onboarding session with all new practices free of charge, as well as ongoing training in the form of online webinars.
Contacts
support@karbonhq.com -

Online support:

http://support.karbonhq.com
FAQ
Is there a free trial?

Yes, register to one of our introductory webinars to get an overview of Karbon. Find the one that suits you best on http://karbonhq.com/events

Can I get a 1:1 demo with someone from your team?

We would love to show you how Karbon can help you run a more efficient practice, so please get in touch with us at http://www.karbonhq.com/contact-us and someone from our team will be in touch shortly.

Why did you build Karbon?

We've seen how many tools accountants use to run their practice, and how your client information is scattered everywhere. We've heard about your overflowing inbox and ongoing email battle. And you've told us about your frustration when you can't see what the rest of your team is working on. So we've been working on a tool specifically for you. It's not for your ledgers, your quotes or billing. Karbon is the place where you collaborate with your team and look after your clients.
---