Key benefits
Instant savings on shipping invoices: Overcharged, late and misbilled shipments cost money. Share a Refund autocorrects FedEx, UPS and DHL invoices. All auditing, dispute filing and verification of cost savings is done automatically.
AutoFile lost and damage claims: The process of filing claims for lost and damaged shipments is complicated. Share a Refund saves businesses hundreds of hours each year by managing the entire lost and damage claim workflow.
Use an award winning app: Share a Refund won the 2016 $100K Small Business App Showdown. The features built into Share a Refund can ONLY save businesses time and money on shipping.
How it works with QuickBooks
Direct customers: Install the app with just a few clicks. The setup takes less than one minute, and your QuickBooks login information is used to securely authenticate your account within your QuickBooks company and directly through the Share a Refund website.

Accountants: ProAdvisors trust Share a Refund to audit and reduce clients' FedEx, UPS and DHL invoices. Add the app for your clients with QuickBooks Online Accountant entitlements.

Resellers: Sync customers, invoices, sales recipes, payments and automatically match deposits with advanced two-way integration.
Details
Simple for direct customers: Simply tap the Get App Now button above and follow the steps within.

Supports QuickBooks Online Accountant: Test the app for your accounting practice or directly add for clients.

Saves Resellers time: Share a Refund automates the entire bookkeeping workflow for Resellers. The QuickBooks API is used to create match all transactions for a Reseller between Share a Refund and QuickBooks. Best of all, the cost of this integration is free to Resellers. Learn more about the White-label Reseller Program on the Share a Refund website: www.sharearefund.com/reseller-program.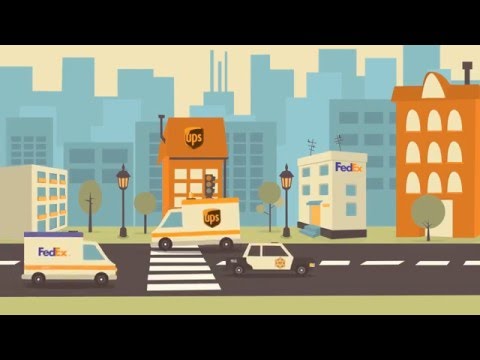 50% of the savings secured within the FedEx or UPS account.
| PLAN | PRICE | USERS | DETAILS |
| --- | --- | --- | --- |
| Value-add pricing | 50% of the refund credits secured. | Unlimited | Pay a percentage of the savings secured by Share a Refund back to your shipping accounts. No upfront or ongoing fees. Just a split of the savings. This is the preferred pricing model for low-volume shippers. |
| Per shipment pricing | $0.05 | Unlimited | Collect all of the savings and pay just $0.05 per shipment audited. Charges are billed to the credit card on file weekly. This is the preferred pricing model for large companies and high-volume shippers. |
| Per lost or damage claim pricing | $5.00 | Unlimited | File lost and damage claims automatically and pay $5 per submission. The service saves business loads of time; up to 260 hours per year for high-volume shippers. |
| Reseller pricing | 0 | Unlimited | All transactions between your reseller account and QuickBooks are synced automatically. |
Great customer service is available by phone, email, live chat. Additionally, help topics are answered at support.sharearefund.com.
Contacts
service@sharearefund.com (800) 388-4276

Online support:

https://support.sharearefund.com
FAQ
How long does it take to see the first refund credits delivered?

Sign up and give us one week to process your recent shipments and file refund claims. Within a week, we'll showcase any refund credits delivered back to your shipping accounts.

What do I need to provide to get started?

Simply download the Share a Refund application, and follow the steps within the signup. Share a Refund needs just a few pieces of information to begin auditing your shipping accounts.

Why do I need to provide my login credentials for FedEx / UPS / DHL?

The login credentials are required for us to do the shipment auditing on a continuous basis. All information within your account, including shipments and login information is encrypted and actively protected.

How do payments and notifications work?

The refund credits delivered within a week are totaled and reported to you. Of those, Share a Refund collects 50% of the refunds delivered, and bills a credit card stored on file within your Share a Refund account. For reporting, we email a simple, yet comprehensive, report once a week, detailing all shipments from the week, the number of shipments that were delivered late, the number of refund claims that were filed and (most importantly) the total of refund credits that were delivered.
---