Key benefits
Advanced inventory management capabilities
Stepping beyond QuickBooks Online, HandiFox brings multi-location tracking, barcoding (scanning, generation, label printing), serial/lot number tracking, and tends to your advanced inventory needs
A great tool for field sales
Perform field sales with HandiFox from any location. Create/edit Customers, populate sales orders, create invoices, credits memos, generate Sales Receipts, take payments.
Wireless-independent
If there is any issue with Internet connection, the app will still let you create/edit/save all transactions and send the data over to QuickBooks once you regain Internet access.
How it works with QuickBooks
HandiFox Online offers a seamless integration with QuickBooks Online, a leading cloud-based accounting system. HandiFox augments the basic capabilities of QuickBooks and grants you access to new transaction types and new ways to operate on your existing company data.
HandiFox Online keeps a copy of your product, vendor and customer lists, and keeps track of inventory transfers, purchases and sales. HandiFox talks to QuickBooks and ensures that data on both ends, such as inventory levels, is accurate and up to date.
Details
Receive. Scan the barcodes to confirm receipt of the correct items, sending the results over to QuickBooks. Generate PO's to replenish inventory for inventory sites.
Count. Do inventory counts and move your inventory from one location to another, right on your mobile devices
Ship. Use Android devices to scan barcodes to confirm shipments are correct and to print packing slips. Invoices are automatically created based on the picking and packing scans
Sell. Perform field sales, check inventory levels for items, work with sales transactions on the mobile device, process payments, capture customer signatures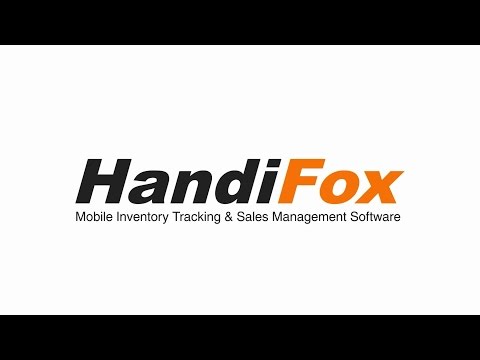 Free 30-days trial period of the full-featured version. Subscription plans start at $39 per month. Based on the number of devices, users, functionality and support channel options.
PLAN
PRICE
USERS
DETAILS
START
from $39/month
3
Plan allows using 1 mobile device.
Features:
• Inventory/Service items
• Barcoding
• Inventory Counting
• Purchase Order Management
• Multi-Location Tracking
• Inventory Transfers

PRO
from $109/month
5
Includes 3 mobile devices. Features:
• Includes everything in START +
• Create Customers
• Sales Orders
• Create Invoices
• Picking & Packing
• Credit Memos
• Sales Receipts
• Payments
Our experienced and caring support engineers are ready to help you in case of any issues or difficulties. Support level depends on your subscription plan.
Contacts
support@handifox.online +1 877-942-6343

Online support:

https://handifox.online/support/support-center/
FAQ
What mobile platforms are supported?

Android 4.0 and higher.

How do I get my existing inventory data over to HandiFox Online?

Once you log in, the existing data is automatically synced. You just need to choose the QuickBooks company file that you would like to sync with HandiFox Online.

Does HandiFox Online require constant internet connection to work?

No, HandiFox Online doesn't require constant Internet connection on the mobile device. HandiFox requires Internet connection only for sending data over to QuickBooks Online (syncing).

How can I get started with HandiFox Online?

Request a free 14-day trial of HandiFox Online on handifox.com or/and a one-on-one online demo.
---