Key benefits
An interactive communication feed at the center of each invoice tracks all exchanges and activity that pertain to that invoice in real-time. Improved communications result in accurate records, and faster approval times.
No implementation project is required for QuickBooks users. Organization-wide setup can be completed in less than an hour for unlimited users. Customizable approval flow will not require change to existing processes.
Stampli offers the only true A.I. and machine learning component in an Accounts Payable solution. The A.I. Assistant, 'Billy the Bot', learns patterns as AP works in the system, reducing manual entry time.
How it works with QuickBooks
Stampli integrates with QuickBooks Online in minutes. Invoices marked as paid in QuickBooks are automatically updated as paid in Stampli. For QuickBooks Desktop accounts, software is installed where the QuickBooks file is located in order to transfer invoice data via file. The customer can determine how frequently QuickBooks checks for approved invoice updates, and how frequently Stampli checks for paid invoice updates from QuickBooks.
Details
With Stampli, Accounts Payable can reduce the time spent chasing invoice approvals by 5X, with no setup fee or implementation project. When an invoice is uploaded to Stampli, it becomes a digital landing page which features an interactive communication feed that enables Accounts Payable to monitor the conversation and activity throughout the invoice approvals process. Improved communications result in more accurate records, and faster approval times. The intuitive interface means that no end user training is required. Customizable approval flow will not require change to existing processes.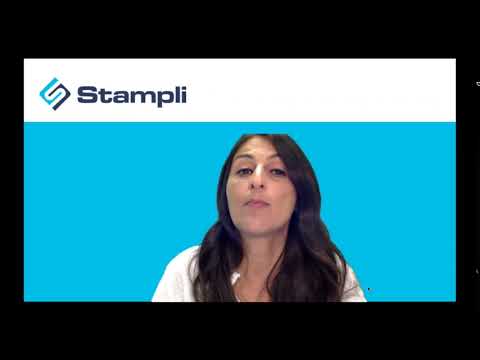 Stampli is priced for medium to large enterprises. $1 fee charged per invoice processed in Stampli, after a $200 per month minimum.
| PLAN | PRICE | USERS | DETAILS |
| --- | --- | --- | --- |
| Provided Upon Request | Upon Request | Unlimited | Please contact us for pricing Stampli for your organization. |
We provide responsive, real-time user support via Intercom within the Stampli platform. Alternatively, users may report an issue or email an issue to address below.
Contacts
advice@stampli.com

Online support:

https://docs.google.com/a/stampli.com/forms/d/e/1FAIpQLScUJrH8n3-2D3PAlpFfv1Gqrk8dRqzWMp1xcETS2eekioj-iQ/viewform?c=0&w=1
FAQ
Does Stampli support multiple QuickBooks accounts?

Yes, you can connect your Stampli account to as many QuickBooks files as you want.

What is the setup effort and price for Stampli?

Stampli can be set up with your QuickBooks environment in less than one hour. There is no setup cost and no additional cost per user.

Can I add external contacts such as vendors to the discussion regarding a specific invoice?

Yes, you may add an unlimited number of external contacts such as vendors. They will only see the picture of the invoice and your question. They will not have access to all of the invoice data collected internally.
---