Key benefits
TrueRev is cloud-based software that enables small and medium sized businesses company in nearly all industries to successfully manage the subscriptions with their customers.
The only platform for small and medium businesses that orchestrates and automates your order-to-revenue-to-cash process and serves as the connective lifeline between your CRM and ERP.
TrueRev streamlines and automates the entire customer journey, from contracts to cash. We easily integrate with QuickBooks, avoiding time wasting duplicate data entry.
How it works with QuickBooks
TrueRev quickly and easily integrates with QuickBooks Online and QuickBooks Desktop! TrueRev also connects with Salesforce so there is a single source of truth between your ERP and CRM.
Details
Get rid of the outdated tools and step into next generation software to alleviate so much of the manual work being done daily in companies of all sizes. With TrueRev, you gain access to powerful booking, billing, and revenue engines, customizable alerts, real-time reports, and more! Our easy to use order-to-cash flow makes it faster and easier than ever to handle every aspect of your customer revenue. Best of all, TrueRev and QuickBooks work hand in hand, so what used to takes days to complete can be done in minutes. TrueRev also provides FREE, support by phone, online chat, or email.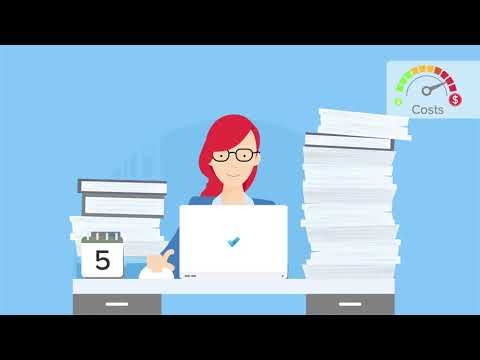 Unlimited users. With TrueRev, you won't find overpriced plans. Try it FREE for 30 days. No credit card required, no catch.
| PLAN | PRICE | USERS | DETAILS |
| --- | --- | --- | --- |
| Free | Free | Unlimited | For small companies with less than $250K in annual recurring revenue. |
| Essentials | $99/month | Unlimited | TrueRev provides access to our entire feature set, allowing you to scale your business with complete confidence through every stage of growth. |
| ProAdvisor | FREE | 1 | Accounting professionals get a free TrueRev account, discounts for clients, a 20% referral commission, and more! Contact us at TrueRev.com. |
TrueRev prides provides great customer service. Customer support is included with all subscriptions. A robust knowledge-base, help documentation and how-to videos, along with integrated support ticketing are provided via a secure support system accessible with your subscription.
Contacts
support@truerev.com 650-762-8177

Online support:

https://support.truerev.com
FAQ
What is the use of TrueRev app?

TrueRev is cloud-based software which enables small and medium-sized businesses in nearly all industries to successfully manage subscriptions with their customers.

Is my data secure with TrueRev? What happens to my data if something goes wrong?

TrueRev is a cloud-based subscription solution, so data stays secure even in the event of computer crashes, security breaches or end user failures. A 128 Bit SSL security system ensures outside sources are kept out, and sensitive company and customer information is kept in. Account administrators have full control over permissions and accessibility on the individual level. If you experience unintended deletions or erasures, or catastrophic server failures, our daily backups can save the day.

Does TrueRev offer a special program for QuickBooks ProAdvisors?

Yes. We want to help small businesses succeed. ProAdvisors Receive: FREE subscription to TrueRev and 20% commission on referrals. What Your Clients Get: The ability get off of Excel in managing their most important metric, revenue!

Why should my company use the TrueRev instead of Excel or the other numerous tools available to manage revenue and subscriptions?

TrueRev has everything you could want in a complete subscription management application, plus the the fact that it is super easy to use. Just contact TrueRev to explore how TrueRev can work for you. You will be glad you did.
---