Key benefits
* Units of measure and conversions. * Lot & Serial Tracking * Date of Expiration * Multi Location * Integrated Barcode Printing * Electronic Batch Production Records * Pick Pack and Ship * Multi Modal Manufacturing
"Finally! Feature-plenteous Manufacturing software that works with QuickBooks Online. Intuitive to use with a modern, clean interface"
Responsive and available support. The help you need from a real-person, anytime you need it. Ask for references to speak with longtime DataNinja customers.
How it works with QuickBooks
Barcoded inventory management with batch tracking. Incoming inspection against PO's, electronic batch records, ship against invoices and push tracking back into QuickBooks. Full circle traceability for FDA, ISO, and SQF regulated manufacturers.
Details
DataNinja helps you run manufacturing operations with control, visibility, and traceability. Affordably automate away error-prone, manual data entry.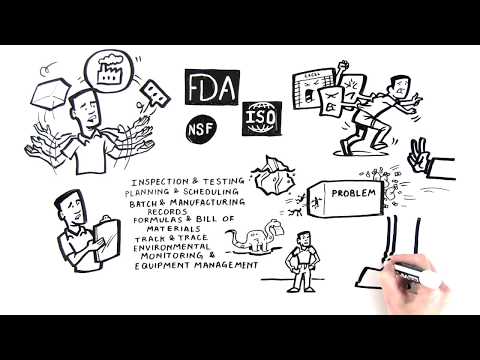 Visit DataNinja.com for detailed pricing.
| PLAN | PRICE | USERS | DETAILS |
| --- | --- | --- | --- |
| Group | $100 | 1 | Advanced manufacturing and quality management system. |
You never pay extra for support. Select the level of support you need. It is included in the package pricing.
Contacts
info@dataninja.com 800.704.0104

Online support:

https://www.dataninja.com/
FAQ
Who is this app for?

This app is designed specifically for manufacturers who care to maintain ISO, FDA, SQF or NSF compliance. This app will best serve those who want to make the switch from paper production records to electronic batch records for all of the auto verification benefits. Companies also love the barcoded inventory, which makes batch tracking and warehouse automation as easy as scanning a barcode. Most customers are companies who need help managing growth and compliance without exploding headcount.

What does DataNinja do?

Traceability automation. Some people use acronyms to describe our industry as EBR (Electronic Batch Records), MES (Manufacturing Execution System), LIMS (Laboratory Information Management System), and yes even MOM (Manufacturing Operations Management). Whatever you call us, we take a paper based inventory and manufacturing quality system and allow you to leverage barcodes and automatic computer verifications so you can get back to manufacturing instead of quality paper pushing.

Who uses DataNinja?

Manufacturers of: Pharmaceutical Drugs, OTC Products, Medical Devices, Dietary Supplements, Food, Cosmetics, and Nutraceuticals. Basically any manufacturer who is required to produce not only products, but also a quality record for their product will benefit from DataNinja.

I would like more information. How can I get it?

Setup a time that works best for a quick intro and pressure free consultation. Visit DataNinja.com and live chat with with a real person, or connect with us on the phone to get your questions answered.
---