Key benefits
DCAA Government Contract Indirect Rate and Contract Management
How it works with QuickBooks
QuickBooks Online® won't meet DCAA compliance regulations on its own. Our thoroughly tested and proven GovCon Connect™ App makes compliance easier by working with your existing QuickBooks Online® file to provide complete reporting.
Details
The app is to support Government Contractors to have a DCAA compliant accounting system for indirect rate and project management.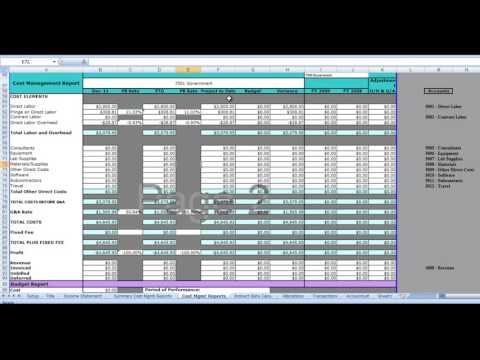 GovCon Connect
| PLAN | PRICE | USERS | DETAILS |
| --- | --- | --- | --- |
| DCAA Federal Contractor Accounting | $49/month subscription | 1 | Due to the complexity of DCAA/FAR Regulations. There is a one time set up fee for the deisgn and programming of the QBO and Apps. |
GovCon Connect comes with support by email or phone. Contact our support team at (303) 800-9115 ext 3; Monday – Friday 8:00am – 4:00pm MST. Join our next seminar for complete training of Government Accounting FAR/DCAA http://www.gov-con.com/training.html .
Contacts
303-800-9115 ext. 3

Online support:

http://www.gov-con.com/training.html
FAQ
Is there any manual entry needed after running the APP from QuickBooks Online to GovCon Connect?

There is not manual entry needed to complete reports within GovCon Connect, 100% automated once programmed.

How does the process work for GovCon Connect?

a. Gov-Con will perform a review of the QuickBooks Online file b. Program GovCon Connect to your QuickBooks Online file c. Create Financial Reports

Will our company be able to manage Time Charging and Labor Distribution Reports?

Yes, Gov-Con has a defined method of being able to enter timecards and allocating all labor to the specific job cost and indirect costs pools to where employees are charging their time. Electronic timekeeping is recommended ask us about Clockwise. A DCAA compliant system that imports directly into QuickBooks Online.

Does GovCon Connect have all the necessary reports to complete a DCAA audit?

QuickBooks Online and GovCon Connect together have passed DCAA audits meeting the requirements of their audit form SF 1408. DCAA approves the operation and function of the system not the software by its self.
---