Key benefits
Streamline any Business workflow: No tech staff or additional resources needed. Just easily configure automation of your recurring business actions and track the results.
Offload your app store: Forget about installing separate apps for different tasks. Now, all the necessary features are collected together and already tailored to your needs.
Realize your ideas: Work out your own App idea and implement it with our powerful tool. And yes, no coding knowledge needed. The intuitive interface will guide you through all steps towards successful results.
How it works with QuickBooks
Once the workflow is created and set to be executed, Flowless starts tracking the events in a connected QuickBooks company and responds with the preselected reaction on the happened event (including email, SMS, and phone call).
Details
Flowless helps Small Business Owners and Accountants to facilitate Business processes by creating required workflows without any additional IT skills or hired technical staff. User-friendly flow builder allows creating your workflow within several clicks. Flexible configurations offer different scenarios to meet the specific needs of your Business.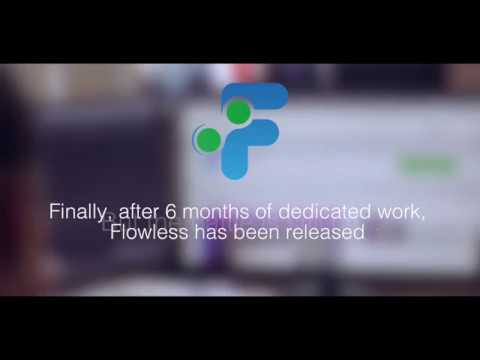 Flowless is free to use until 1st of November
| PLAN | PRICE | USERS | DETAILS |
| --- | --- | --- | --- |
| Basic | free | 1 | 10 flows with 100 executions maximum per month |
| Extended | - | Unlimited | Send us request to get more flows or executions. |
Contacts
support@flowl.es (469) 629-7891

Online support:

http://cloudbusinessllc.com/contact/
FAQ
Is my data secure?

Yes, we use SSL to encrypt all request between you and yearly pass security audit from an external vendor.

Which QuickBooks events do you support?

Flowless can react to changes in Account, Product, Invoice, SalesReceipt, Customer, Vendor, JournalEntry and every other entity available in QuickBooks Online.
---