Key benefits
Free Instant Quoting - Immediate quoting of medical, dental, vision and employer life insurance. Sign up for employee group health insurance instantly - No paperwork!! GoBenefits is a national insurance agency exclusively for small businesses.
Benefits Enrollment - Enroll the entire company electronically. Employees simply add their selected plans into a shopping cart. Dedicated phone support is also available for employees needing enrollment assistance.
Ongoing Administration - Manage new hires, terms and life events easily. All eligibility changes are communicated directly to the carrier.
How it works with QuickBooks
QuickBooks integration enables syncing employee census data to GoBenefits so quoting your group health is fast, simple and accurate.
Details
Fit the needs of all your employees. Through instant quoting, businesses can immediately view rates from multiple medical, dental and vision plans. Choosing a health care plan for your small business would be easy if your employees were all the same. But, they're not. You've got younger and older adults, some are single, some have families and some may be managing chronic health conditions. Each person might have a different health concern or preference when selecting health care benefits. GoBenefits allows employees to choose a health plan that meets their needs from a wide variety of HMO, EPO, PPO, Dental, Vision and Life plans.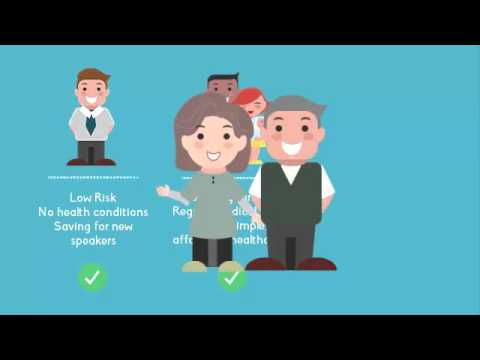 Free
| PLAN | PRICE | USERS | DETAILS |
| --- | --- | --- | --- |
| Free | 0 | 100 | GoBenefits will be agent on record with insurance company |
GoBenefits provides the support tools necessary to make an informed decision. Through a combination of online tools, as well as a dedicated team ready to assist both employer and employee, GoBenefits simplifies benefits set up and enrollment.
Contacts
support@gobenefits.com (855) 348-1966

Online support:

https://www.gobenefits.com/service/landingpage/contact
FAQ
Can any business use GoBenefits?

GoBenefits provides immediate quoting for businesses with 2-50 employees. For groups with more than 50 employees, GoBenefits can have the group underwritten for a quote within 48 hours. (NOTE: Instant quoting is available for small businesses with up to 100 employees in California, Colorado and New York.)

How does gobenefits.com save me money?

With our 'Defined Contribution' option, you choose what you want to spend on each employee and the employees do the rest. The best part is, no matter which plans or how many plans you choose from the package, your costs stay the same.

How does GoBenefits integrate with QuickBooks?

When you connect GoBenefits with QuickBooks, your company and employee information is automatically imported from QuickBooks and you get quotes for each employee within minutes, without any data entry.
---