Key benefits
Halon Tax is the most affordable CPA firm for small businesses. If you have revenue (sales) of less than $3,000,000 we have a package for you that includes a dedicated CPA team, bookkeeping review, tax prep, and much more. See our pricing too!
Simple to use : Connect to QuickBooks Online and Halon will pull all of the financial data needed to prepare your tax returns. No more keying in organizers or financial statements, Halon can show you a preview of your returns in seconds.
Help is just a click away: Halon teams up with CPA's (Certified Public Accountants) that review your return once Halon has prepared it. If you have questions or need help, our online chat is available with an average wait of just 50 seconds.
How it works with QuickBooks
Halon Tax connects to your QuickBooks file and reads through the financial statements. It analyzes every single transaction over the course of the year. Using this information, it prepares your business tax returns quickly. Then a group of CPA's pours over the completed returns looking for errors, bookkeeping issues, and much more. Halon Tax + QuickBooks Online creates the most affordable and accurate business tax returns you can find.
Details
Make tax time a breeze this tax season. Use the power of Halon Tax to leverage your QuickBooks Online data and see a new level of tax savings and support. Our software can prepare your tax return quickly, while our team of CPA's reviews every detail to ensure only the most accurate and tax-reducing returns are deployed to you. Meet with your CPA to review the return. Order tax planning and tax strategies for next year. Have your books reviewed each quarter and get help with quarterly estimated tax payments. Anything you need comes standard with every tax preparation package.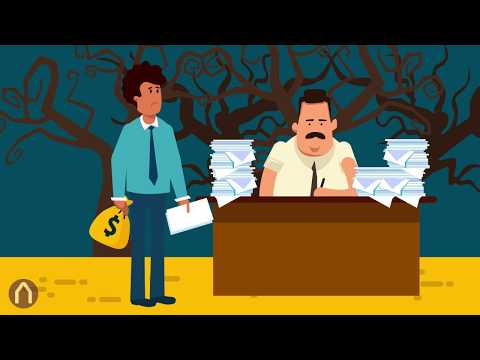 Pay per return. Halon Tax has the most affordable tax services you will find anywhere in the country. The average price of preparing a S-corp tax return is $728. Our pricing is over 70% less than average prices.
| PLAN | PRICE | USERS | DETAILS |
| --- | --- | --- | --- |
| Halon Tax: Form 1120S or Form 1065 only | $199 | 1 | Includes preparation of your Form 1120S or 1065 as well as all schedules and forms required. State return is additional if required. Revenue up to $250K, Assets up to $100K |
| Halon Private Client: Full CPA Firm services | $49/mo | 1 | Halon Private Client is our VIP service. Includes 12 month year-around support and CPA management. Included are: Business Tax Returns, Quarterly Bookkeeping Reviews, Unlimited Support, Prior Year Return Review. Revenue up to $3,000,000. |
| HPC Add On: Tax Planning | $30/mo | N/A | As an Halon Private Client, your personal CPA will prepare tax projections and strategy reports for you and your business. Unlimited tax planning meetings and help implementing strategies. |
| HPC Add On: Personal Tax Return | $35/mo | N/A | As a Halon Private Client, your personal CPA will prepare your Form 1040, all schedules, and any state returns for you. Our team will organize your tax documents and ensure an accurate & aggressive filing. |
| Form 2553 Filing (S-corp election) | $49 | N/A | Halon will prepare your Form 2553 and provide you signature ready elections to file with the IRS and become an S-corporation. |
Halon tax support agents are available from 9:00 AM - 6:00 PM M-F and during tax season, 7 days a week. Tax season is Jan 1st - Apr 15th.
Contacts
support@halontax.com 612.293.8094

Online support:

https://help.halontax.com/
FAQ
If I use a bookkeeper do I get a discount?

YES! If you use a professional bookkeeper that is part of our Bookkeeper Partner Program you get your first year free, plus 50% off every year after the first. We have a list of approved bookkeepers and if your bookkeeper is not on the list, you can have them contact us and sign up as a partner to get the discount.

How do I know if I am an S-corp or Partnership?

An S-corp is probably the best type of tax structure. You can be an LLC or corporation, and simply elect to be taxed as an S-corp. We can do it for you, it is easy. If you are an S-corp, you would have filed Form 2553 with the IRS. S-corps file on Form 1120S. Partnerships on the other hand, don't really have any tax advantages, are are formed when one or more people start a business like an LLC. But you can change your tax structure to S-corp too. Contact us and we will help you.

Will you efile my return and have my refund direct deposited to my bank account?

Yes and yes! We give you the option of efile or mailing in your return (both are free) as well as direct deposit of your tax refund. All included in our packages.

If I am a sole proprietor and file on Schedule C, can I still use Halon?

Yes, however you must use the Halon Private Client package. Halon Private Client is our high-end VIP service that provides you several benefits that our basic package does not. Halon Private Client provides you a personal CPA, quarterly bookkeeping reviews, interaction directly with your bookkeeper if you have one, and much more.
---