Key benefits
Employee timesheet software for employees and contractors (vendors) on-the-go. Allow employees to clock in/out from any remote location. All you need is a mobile phone and access to wi-fi or the internet.
Online leave balance access and leave request - let Hour Timesheet manage your employee paid time off balances and automate your leave request work-flow from anywhere...anytime.
Full DCAA Compliance. A detailed audit trail tracks the IP address as well as a time and date stamp of each timesheet entry. Reason required for late entries and timesheet changes are also documented. Daily email reminders for employees who forget.
How it works with QuickBooks
With a click of a button, Hour Timesheet syncs all of your QuickBooks data to/from QuickBooks. Enter new employees, job codes, service items and class list in QuickBooks and use the sync tool to populate the same data into Hour Timesheet. Once time cards are submitted and approved by supervisors, all employee time data is populated back into QuickBooks Weekly Timesheet entries. Works great with 3rd party QuickBooks hosting services like Right Networks.
Details
Comprehensive, easy to use time & attendance software. One-click integration with QuickBooks Online and QuickBooks Desktop as well as other 3rd-party payroll providers. DCAA Compliance time tracking included. * Web Clock* Job Tracking * Daily Reminders * Manager Approvals * Timesheet Audit Trail * Leave Tracking * Mobile App* Overtime Rules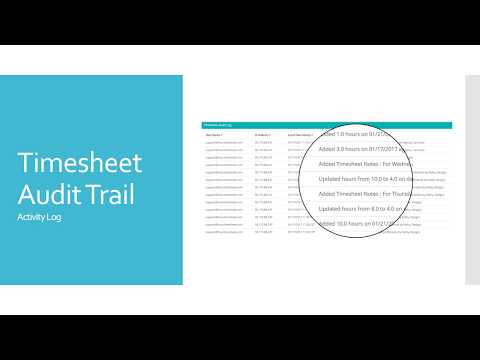 Monthly Per User Cost
| PLAN | PRICE | USERS | DETAILS |
| --- | --- | --- | --- |
| Free | 0 | 1 | Single User free account. |
| Simple | $2/user | Unlimited | Includes job tracking, reporting, business rules and reporting |
| Standard | $3/user | Unlimited | Includes Employee Leave Management, DCAA Compliance and Clock Integration |
7a-7p Mon-Friday CST | 1-hour turn-around | email: support@hourtimesheet.com | live chat
Contacts
support@hourtimesheet.com (832) 779-5658

Online support:

https://www.hourtimesheet.com/contactus/
FAQ
Does Hour Timesheet integrate with payroll solutions?

Yes, we will provide an export file for PayChex, ADP, Insperity and many other payroll solution providers.

Are there any additional support or setup fees?

Support and setup is free. Going "live" is easy as 1 2 3... Choose your custom URL, sync your data and customize your site in less than 5 minutes.

Is Hour Timesheet Mobile?

Yes, employees, supervisors and accountants can perform all tasks on your smart phone, tablet and other personal devices.

Is Hour Timesheet DCAA Compliant?

Yes. Hour Timesheet provides a detailed audit trail that captures all time tracking entries, 2 signatures on each timesheet, a correction timesheet process, authorized charge codes and more.
---