Key benefits
Deliver Paystubs To Employees Online: No more printing and handing out paystubs, or emailing employees one by one. Simply upload the entire batch to InStaff, and sit back while it places each paystub into the correct employee account.
Savings: How long do you spend folding paper or sending emails every pay period? InStaff replaces hours of folding with a few clicks. Time equals money — So do paper, envelopes, and ink.
Organization: Employees will have one organized place to retrieve pay documents. So no more re-printing lost paystubs. One place for your company documents, policies and procedure — all accessible online.
How it works with QuickBooks
The integration syncs with your QuickBooks account, to get employee names and email addresses into InStaff, and creates user accounts for each one. No need to set up each employee manually!
Details
InStaff is built for small and medium sized businesses, as an alternative to other costly HRMS software and employee self-service (ESS) systems. The main goal is to ease the load for payroll administrators and business owners who use QuickBooks for payroll, by offering an easy way to deliver paystubs to employees. InStaff also offers the following additional features that you can add to your portal: Announcements, Company Directory, File Storage, Paystub Viewing, Private Employee Files, Time-Off Requests, Time Tracking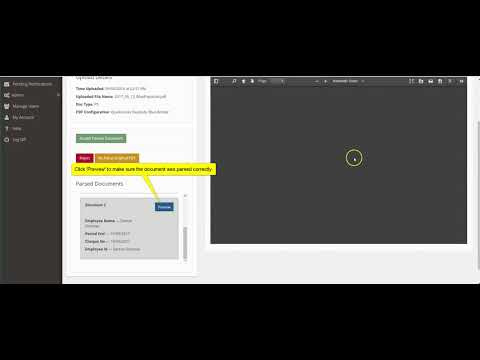 2 week free trial, no credit card required, plans start at $20/month
| PLAN | PRICE | USERS | DETAILS |
| --- | --- | --- | --- |
| Up To 20 Employees | $20 USD | 20 | Paystubs for up to 20 employees per month |
| Up To 50 Employees | $45 USD | 50 | Paystubs for up to 50 employees per month |
| Up To 100 Employees | $80 USD | 100 | Paystubs for up to 100 employees per month |
| Up To 200 Employees | $140 USD | 200 | Paystubs for up to 200 employees per month |
| Bookkeeper | Inquire | Unlimited | Are you a bookkeeper handling multiple companies? Please visit instaff.org to inquire about pricing. |
Contacts
contact@instaff.org (289) 271-2088

Online support:

https://instaff.org/support.html
FAQ
Do I need to change payroll providers?

No! All you need to do is upload your paystubs in PDF form. Our system then reads these paystubs, and moves them into the correct employee account for viewing.

How long do the paystubs stay online?

The standard is 3 years from the pay period date. So a paystub for November 10, 2017 stays on InStaff until November 10, 2020. If you need them to stay for longer, just ask!

How secure is the data on the portal?

Everything with InStaff happens over industry standard 256-bit SSL encryption. This includes all file uploads, downloads, announcements, etc. That's the same thing banks use when you make transactions online.

Can I get more details on the free trial?

The free trial allows you to use InStaff, free, for 2 weeks. During the trial, you can upload a paystubs for as many pay periods as you'd like.
---