Key benefits
1. Now every business owner and manager will know the state of the business! Instant Insight! 2. Beautiful and functional Dashboards and graphical Management Reports 3. Great Budget Builder and Cashflow Forecasting 4. Consolidations in minutes
5. Financial Focus Dashboard provides you with an easy way to understand your business; * Business At A Glance Dashboard * Manage Cashflow Dashboard * My Benchmarks Dashboard * Business Health Dashboard * Financial Performance Dashboard all you need
Key Performance Indicators (KPIs) make it easier to understand your business performance and whether your business is "on track". Need something "special"? Maybe we can add it easily to MBM functions. Perfect foundation for Business Advisory!
How it works with QuickBooks
My Business Manager links to QuickBooks Online and QuickBooks Desktop and produces stunning, detailed Dashboards and the best reports you have seen. Everything business owners need to know in one place. By syncing with Quickbooks Online or Desktop each night, your Dashboards and Management Reports are always up to date.
Details
Every business owner needs to know "their numbers" (the critical financial results within the business yet, most people can't understand the Profit and Loss or Balance Sheet that comes from Accounting systems. My Business Manager takes the data from accounting systems and re-maps it and then presents it in graphical Dashboards and Management Reports that everyone can understand. We also include Budgets, Cashflow, KPIs, Consolidations and detailed reporting down to Class and Account level. This is the ideal platform for establishing business advisory services and profit improvement programs and for businesses that prefer DIY.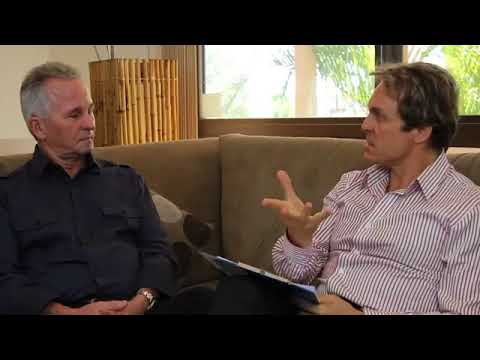 Volume pricing catering for all levels. 20% discount for annual purchases. Includes unlimited Support
| PLAN | PRICE | USERS | DETAILS |
| --- | --- | --- | --- |
| 5-Business Pack (Starter Pack) | $149 per month ($30 per Business) | Unlimited | Ideal to get started on the Business Advisory program. |
| 10-Business Pack | $249 per month ($25 per Business) | Unlimited | Stage 2 - as you grow the service and for smaller firms |
| 50-Business Pack | $749 per month ($15 per Business) | Unlimited | Stage 3 - seeing the opportunities |
| 100-Business Pack | $1199 per month ($10 per Business) | Unlimited | Stage 4 - When Business Advisory is a main-stream Revenue source. |
| Business Pack | From $49 per month | Unlimited | For Clients that want to do it themselves. Discounts for members of registered groups. Ask for our pricing deals. Unlimited Support to ensure complete satisfaction and success. |
Unlimited support to ensure complete satisfaction and success.
Contacts
supportteam@mybusinessmanager.com +61 7 5641 1628

Online support:

http://www.mybusinessmanager.com/request-support/
FAQ
Which versions of QuickBooks does MBM link to?

QuickBooks Online, QuickBooks Desktop 2014 to present

How is My Business Manager licensed?

To develop solutions like this costs a lot of money. Rather than charge large license fees, we have adopted a monthly subscription model providing for unlimited Users and paying for Businesses only. Consolidations are at no additional cost and can be as many as in any combination you need.

Is there any lock-in period?

No, you can cancel the subscription at any time. Obviously, the main benefits are from managing and monitoring performance over the life of the business so we hope that you stay with us permanently. In effect, we want to become your business partner.

What if I need a "special" report or dashboard or a function?

If you need anything "special", let us know and if we feel that it would benefit other Customers, we may include it at no charge. If it is marginal or not a priority for us, we may make you an offer to develop it at cost and add it into MBM so we maintain it going forward.
---