Key benefits
Award-winning 24/5 support. ProcurementExpress.com provides the best support within the entire industry (period). Choose between online chat (including mobile), phone- or email support. We even offer free training.
Industry's most customizable interface. ProcurementExpress.com contorts to your company, not the other way around. Not to mention the free custom onboarding. Support will work with you to optimally configure the software for your business.
Efficient expense reporting. ProcurementExpress.com is a fully mobile PO platform that enables the approval, rejection, tracking, and escalation of purchase orders through your team's inboxes (no app downloads or logins).
How it works with QuickBooks
Import your supplier and product lists from QuickBooks into ProcurementExpress.com. This will keep requesters from using the wrong suppliers and only stick to ordering approved products. When invoices arrive on your desk, you don't need to wonder who placed the order or which account it belongs to. A quick search in ProcurementExpress.com will give you all the important info and supporting documentation plus a recorded discussion from procure to pay.
Details
ProcurementExpress.com is the world's simplest purchasing system - saving you PO processing time with one-click approvals! Your purchasing team will love you for giving them seamless control of company purchases. Your employees will thrive as they load purchase requests from any device, anywhere. ProcurementExpress.com's fully mobile PO platform enables the approval, rejection, tracking, and escalation of purchase orders through your team's inboxes (no app downloads or logins).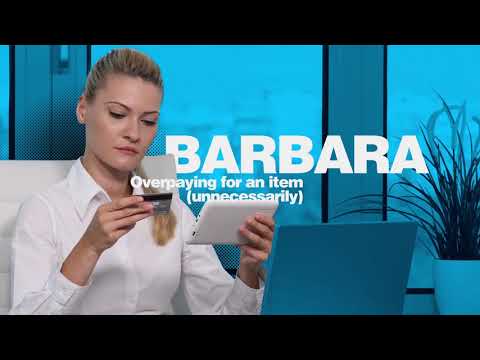 Free 7 day trial, No Credit Card required - $25 per user
| PLAN | PRICE | USERS | DETAILS |
| --- | --- | --- | --- |
| 5 User Packs | 125 | 5 | 24 h Support, Unlimited POs, Unlimited Budgets |
If you need any assistance using ProcurementExpress.com, we are here to help!
Helplines:
- Worldwide: +353-1-901-0336
- UK (Toll Free): 0-800-680-0689
- USA/Canada (Toll Free): +1-800-650-3743
- Palo Alto: 1-650-285-3412
- Australia: 1-800-823-215
- South Africa: +27-87-550-0493
Contacts
support@procurementexpress.com +353 19010336

Online support:

https://www.procurementexpress.com/blog/faq/
FAQ
Can I switch plans?

Of course! If your situation changes you can upgrade pro rata or downgrade at the end of your annual subscription.

How long are my contracts?

The free trial will give you time to play around and see if ProcurementExpress.com will work for your company. We offer annual pricing plans, so contracts are for 1 year.

What is the difference between full and partial PO deliveries?

If your order was only partially delivered, for whatever reason - this function will enable you to mark a PO as partially delivered. Full deliveries have been delivered in full.

Can Team Members self-approve POs under a certain amount?

Yes. Team Members can approve POs under certain amounts without needing a manager's approval. This is done on budget- and employee approval limit level. This is flexible and the approval rights depend on how the software is set up.
---