Key benefits
Artificial Intelligence (AI) Does The Work For You: Go above & beyond automated messaging. Entire A/R management process includes reconciliation, data sync, account resolution, customized payment plans, messaging & more.
Customized Payment Plans: Put slow/late payer resolution on autopilot. Our proactive approach keeps payments coming in & your customers will appreciate the help. Reduce inbound/outbound workload and stop chasing after payments.
Industry Leading Customer Engagement: Auto-populated portal created per customer for all invoice & financial updates. Seamless channel for communication, data updates that sync across your org, make payments, & triage customer Q&A.
How it works with QuickBooks
Setup is user friendly and quick: one-time field completion in 15 minutes or less. Once activated, our AI automatically grabs customer & invoice data, executes an assessment, then lets you know which customers can pay the total balance now & which customers will need customized payment plans. The outcome is automatically sent to customers to keep the A/R process moving forward. When payments are made, siyea automatically reconciles your QuickBooks ledger(s) to keep all information in sync, accurate, & current. All integrated software stays in sync removing duplicate data entry.
Details
Do you have a lot of manual processes? How much time is spent on data entry & fixing errors? Is your data in silos from different software used? Tired of having uncomfortable conversations with past due customers? What are your A/R costs for the entire process? Put your A/R on autopilot & relax. With siyea, our AI & automatization handles all A/R steps of the process from invoice to payment including communications & reconciliation. We reduce A/R operational costs by streamlining processes. Remove data silos with our systems aggregation: Quickbooks integration, CRM, billing, etc..save time & reduce errors leading to payment delays.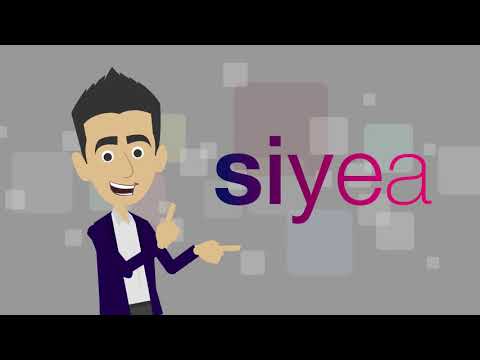 All plans come with unlimited service use: unlimited customers & unlimited invoices. We'll help you determine how many users are required to elevate your A/R.
| PLAN | PRICE | USERS | DETAILS |
| --- | --- | --- | --- |
| Get started with 1 users (5 or less) | $99 | 1 | subscriptions start at $99/mo + $25/user (after 1) + transaction fees. Plans available for more users including Enterprise. |
Have a question, just let us know! We are here to help!
Contacts
support@siyea.net (650) 741-1031

Online support:

https://www.siyea.net/contact
FAQ
How long will take to set up the tool?

About 15 minutes or less. We've designed siyea to make things easy & fast by having minimal steps for setup that are your responsibility. We do the grunt work on the backend for you.
---