Key benefits
Easy QuickBooks™ Mileage Reimbursement and Invoicing. TripLog uploads trips as mileage Expenses or Bills payable to your employees, or as Invoices to bill your customers. Additional built-in smart integration with over 10,000 banks and credit cards.
With over 1.5 million downloads, it's the #1 GPS mileage tracking mobile app. Available on both iOS and Android. Plus, with TripLog for Accountants, your accountant/bookkeeper can easily download your mileage reports directly from the web dashboard.
One solution does not fit all. TripLog offers 6 different mileage tracking options: MagicTrip fully automatic tracking, car Bluetooth, iBeacon device, Plug-N-Go, OBD II, plus manual GPS tracking.
How it works with QuickBooks
If this is your first time, click "Connect to QuickBooks" then click "Upload to QuickBooks". TripLog sets up a "Mileage Reimbursement" expense account in the Chart of Accounts, a "Mileage" item in Products and Services, and a Vendor account for each driver/employee who receives reimbursement. TripLog then creates a Bill for each driver (as the Vendor) with line items of the mileage and expenses. TripLog can also create Invoices to your Customers with line items of the mileage, rate, and total amount. You can associate the trip activities to QuickBooks Customers.
Details
TripLog is one of the top-ranked mileage/expense tracking apps. It is used for both personal and business expense reporting. Automatically tracking employee mileage for reimbursements with greater accuracy, reliability, and ease. TripLog gets rid of the guesswork by giving you 100% IRS compliant reporting. With easy and intuitive integration into Quickbooks online, it takes the stress out of business mileage tracking and maximizes your IRS compliant mileage deductions. Get more control over your business income and expense by connecting your Quickbooks Online with TripLog.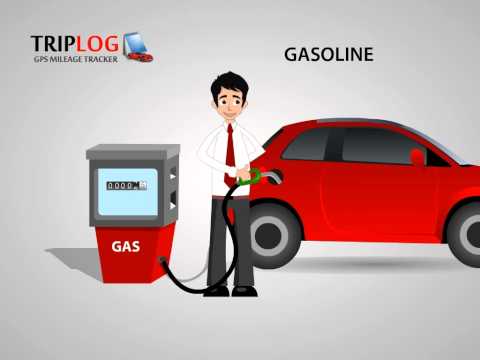 30-day Free Trial (no credit card required). $40/year for single driver tax deduction. $60/driver/year for multiple drivers, QuickBooks integration.
| PLAN | PRICE | USERS | DETAILS |
| --- | --- | --- | --- |
| PROFESSIONAL | $4/month or $40/year | 1 | • 6 mileage tracking options • IRS compliant reports • Allow accountant access • Record driving route on maps • Vehicle fuel economy and expenses tracking • Integrate with banks & credit cards • Take receipt photos and upload to cloud |
| ENTERPRISE | $6/driver/month or $60/driver/year | 2 | • Integrate with QuickBooks Online • Multiple users • Fleet and workforce management • Real-time vehicles location monitoring • All PROFESSIONAL plan features |
Best through email 24x7 support@bizlog.com. We respond on the same day.
Contacts
support@bizlog.com 844-424-9564

Online support:

https://triplogmileage.com/contact-us/
FAQ
How to integrate with QuickBooks as a Small Business owner with employees?

TripLog uploads trips as mileage Expenses or Bills payable to your employees. First, you filter trips by date range, activity and/or driver, then click "Upload to QuickBooks". TripLog sets up a "Mileage Reimbursement" expense account in Chart of Accounts, a "Mileage" item in Products and Services, and a Vendor account for each driver/employee who receives reimbursement. TripLog then creates a Bill for each driver (as the Vendor) with line items of the mileage, rate, and total amount.

How to integrate with QuickBooks as a Sole Proprietor or Single Member LLC?

You do not need to upload mileage to QuickBooks. Instead, you would only need to run TripLog reports for the year and copy a few numbers to TurboTax, or an equivalent tax software, or give the reports to your tax preparer. You will still need to keep TripLog reports as supporting documents for this record. You would only need the PROFESSIONAL plan.

What plan do I need to integrate with QuickBooks?

You need to subscribe to TripLog Enterprise Plan even if you are a single user to be able to upload mileage and expenses to QuickBooks. You also need QuickBooks Online Essentials or Plus.

Where can I find more help?

Please visit https://triplogmileage.com/knowledgebase/quickbooks-integration/
---