Key benefits
Easy QuickBooks™ Mileage Reimbursements and Invoices. TripLog uploads trips as mileage reimbursements Bills payable to your employees, or as invoices to bill your customers.
#1 GPS mileage tracking mobile app. TripLog offers multiple mileage tracking options: MagicTrip™ - a fully automatic tracking feature, connect to car Bluetooth, plug into car charger, or manual tracking with widgets.
Read vehicle odometer from OBD-II devices. Sync data to TripLog Web from multiple devices with Fleet Management. Trucker support with IFTA report and DEF fuel
How it works with QuickBooks
If this is your first time, "Connect to QuickBooks" then click "Upload to QuickBooks". TripLog sets up a "Mileage Reimbursement" expense account in the Chart of Accounts, a "Mileage" item in Products and Services, and a Vendor account for each driver/employee who receives reimbursement. TripLog then creates a Bill for each driver (as the Vendor) with line items of the mileage and expenses. TripLog can also create Invoices to your Customers with line items of the mileage, rate, and total amount. You can associate the trip activities to QuickBooks Customers.
Details
TripLog is one of the top ranked mileage/expense tracking apps. It is used for both personal and business expense reporting. Automatically tracking employee mileage for reimbursements with greater accuracy, reliability, and ease. TripLog gets rid of the guess work by giving you 100% IRS compliant reporting.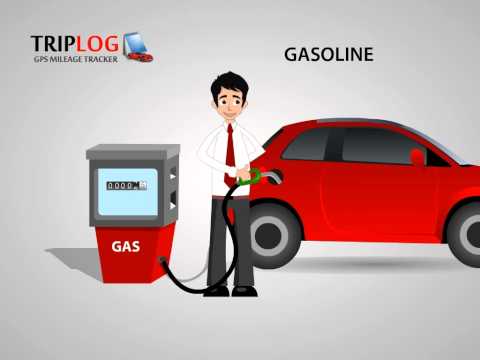 Free 30-day Trial (no credit card required). $40/year for single driver. $60/driver/year for multiple drivers.
| PLAN | PRICE | USERS | DETAILS |
| --- | --- | --- | --- |
| PROFESSIONAL | $4/month or $40/year | 1 | • Automatic GPS mileage tracking • Record driving route on maps • Vehicle fuel economy and expenses tracking • IRS compliant reports • Read odometer from OBD-II devices • Take receipt photos and upload to cloud • Data sync between Web and Devices |
| ENTERPRISE | $6/driver/month or $60/driver/year | 2 | • 2 - unlimited users • Includes all Business Plan features • Fleet and workforce management • Real-time vehicles location monitoring • Integrate with QuickBooks® • FREE administrator and accountant accounts |
Best through email 24x7 support@bizlog.com
Contacts
support@bizlog.com 844-424-9564

Online support:

https://triplogmileage.com/contactus.html
FAQ
How to integrate with QuickBooks?

TripLog uploads trips as mileage reimbursement Bills payable to your employees. First, you filter trips by date range, activity and/or driver, then click "Upload to QuickBooks". TripLog sets up a "Mileage Reimbursement" expense account in Chart of Accounts, a "Mileage" item in Products and Services, and a Vendor account for each driver/employee who receives reimbursement. TripLog then creates a Bill for each driver (as theVendor) with line items of the mileage, rate, and total amount.

What operating system does TripLog run on?

TripLog mobile app runs on Android and iOS phones and tablets. It syncs data to the web server. Free install on Google Play Store and iTunes App Store. The web service can be accessed by any modern web browser on Windows, Mac, or Linux.

What plan do I need to integrate with QuickBooks?

You need to subscribe to TripLog Enterprise Plan even if you are a single user to be able to upload data to QuickBooks. You also need QuickBooks Online Plus, QuickBooks for PC Pro, Premier, or Enterprise Solution.

Where can I find more help?

Please visit https://triplogmileage.com/userguide.html
---