Key benefits
Save Time: Pay and get paid internationally in a click. 2-way data sync with QuickBooks helps avoid manual reconciliation. Collaborate with your team with multi-level approvals and user permissions. Track your payments with free, real-time updates.
Save Money: Eliminate wire transfer fees and benefit from preferred foreign exchange rates. No subscription fees and free international payments in local currencies.
Stay Confident: Ensure your account security with multi-level payment approvals and two-factor authenticated account access. Join a network of 100,000 verified businesses confident in their payments' process.
How it works with QuickBooks
Connect your Veem account in seconds; Veem will access your QuickBooks data and allow you to pay or approve open bills and review invoices.
Our 2-way data sync allows all information used in Veem to be passed over to your QuickBooks Online account. Eliminate time wasted on manual reconciliation.
Pay and get paid by your business partners from anywhere in the world all from one easy to use platform.
Details
Veem is a global payments solution built for small businesses and the accountants & bookkeepers who support them. It's the easiest way to send and receive payments internationally to and from over 95 countries at better rates than banks. Veem lets you invite your bookkeeper, accountant, or your team while assigning varying levels of authority. You can easily pay and get paid with our secure and compliant payment process. Payments approved in Veem are tracked and automatically reconciled back to QuickBooks. Information syncs in real-time between Veem and QuickBooks so you can spend your time finding better insights to grow your business.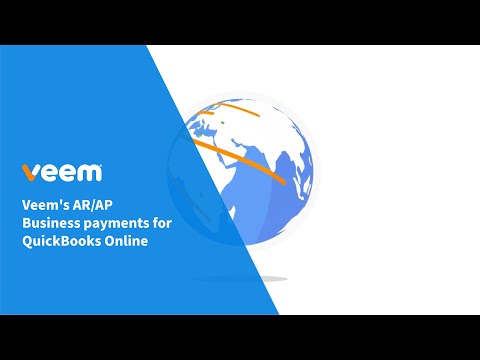 Simple Payments, Simple Pricing
PLAN
PRICE
USERS
DETAILS
Veem

$1.00 Domestic Payments
Free Local Currency International Payments
$20 USD to international USD Bank Accounts

Unlimited
Free international payments in local currencies, $20 flat fee for crossborder USD to USD payments. No subscription fees. It's that simple.